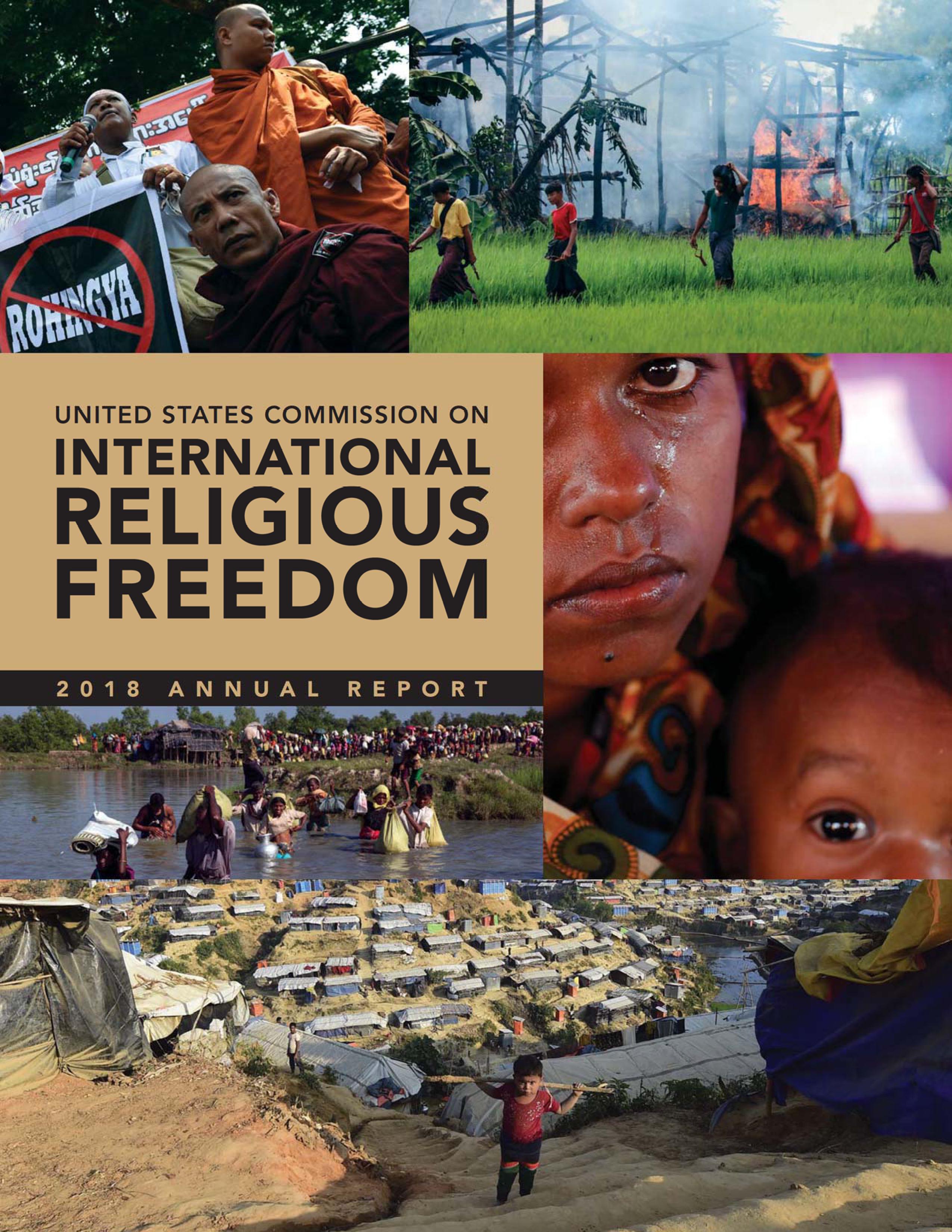 The USCIRF 2018 Annual Report, released today, recommends 16 Countries be designated "Countries of Particular Concern"
CPCs are governments that engage in or tolerate systematic, ongoing, egregious violations of religious freedom. The 16 countries for CPC designation: 10 that the State Department so designated in December 2017—Burma, China, Eritrea, Iran, North Korea, Saudi Arabia, Sudan, Tajikistan, Turkmenistan, and Uzbekistan—and six others—Central African Republic, Nigeria, Pakistan, Russia, Syria, and Vietnam.
The U.S. Commission on International Religious Freedom (USCIRF) Annual Report documents religious freedom violations and progress in 28 countries during calendar year 2017 and makes recommendations to the U.S. government.
"Sadly, religious freedom conditions deteriorated in many countries in 2017, often due to increasing authoritarianism or under the guise of countering terrorism," said USCIRF Chairman Daniel Mark. "Yet there is also reason for optimism 20 years after the passage of the International Religious Freedom Act. The importance of this foundational right is appreciated more now than ever, and egregious violations are less likely to go unnoticed."
The report also includes a second category, USCIRF's Tier 2, for countries where the violations meet one or two, but not all three, of the elements of the systematic, ongoing, egregious test. In its 2018 report, USCIRF places 12 countries on its Tier 2: Afghanistan, Azerbaijan, Bahrain, Cuba, Egypt, India, Indonesia, Iraq, Kazakhstan, Laos, Malaysia, and Turkey.
In addition, the report contains USCIRF's recommendations of "entities of particular concern," or EPCs, a designation created by the 2016 Frank R. Wolf International Religious Freedom Act for non-state actors committing systematic, ongoing, egregious violations. The act defines a non-state actor as "a non-sovereign entity that exercises significant political power and territorial control; is outside the control of a sovereign government; and often employs violence in pursuit of its objectives." Based on their conduct and control of territory in 2017, USCIRF recommends three groups for designation as EPCs in 2018: the Islamic State of Iraq and Syria (ISIS) in Iraq and Syria; the Taliban in Afghanistan; and al-Shabaab in Somalia.
"In its second year, the Trump Administration should build on stated commitments to elevate religious freedom as a priority in our foreign policy and national security strategy by vigorously implementing IRFA, the Frank Wolf Act, and the Global Magnitsky Human Rights Accountability Act to pressure egregious violators," said Chairman Mark. "USCIRF also urges the administration to prioritize seeking the release of religious prisoners of conscience abroad, and to work closely with international partners in efforts to promote freedom of religion or belief for all."